History
HBP in a Nutshell
Established in 1972, the School of Housing, Building and Planning (HBP), Universiti Sains Malaysia, is one of the nation's oldest built environment school. For nearly five decades, HBP is home to seven undergraduate programmes which cover various fields of built environment namely: architecture, interior architecture, building surveying, building engineering technology, construction management, urban and regional planning, and quantity surveying. The academic programmes at HBP are accredited with the Malaysian Qualifications Agency (MQA) as well as with local and global professional bodies of the various disciplines such as Malaysian Institute of Architects, Boards of Architects Malaysia, Royal Institution of Surveyors Malaysia, Board of Quantity Surveyors Malaysia, Royal Institution of Chartered Surveyors, Pacific Association of Quantity Surveyors, Board of Engineers Malaysia, Malaysian Institute of Planners and Chartered Association of Building Engineers (CABE).
At postgraduate levels, HBP offers a range of doctoral and master's degree programmes. The current methodologies consisting of coursework, mix mode and research, encompass a broad spectrum of the built environment, in areas of architecture, building technology, urban planning, tourism, project management, landscape architecture, interior architecture, housing and quantity surveying.
HBP is also research-focused and at the frontiers of interdisciplinary research and partnerships with majority of our academicians actively conducting researches with the support of local and international research grants.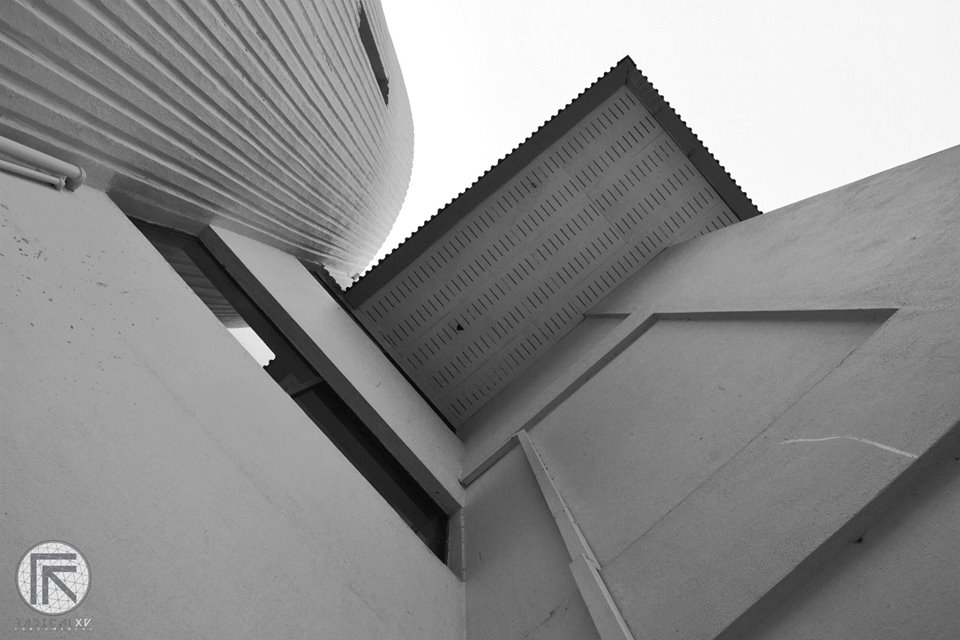 Photo Credit:
Radical±Fundamental 2015 USM Architecture Week XV
Photography Competition - First Runner-up: Nur Farsikin Pangil
HBP Partners
Collaboration is one of the ways to strengthen our research output and acts as an enabler for impactful knowledge transfer while improving the image and profile of our institution as we embark on the quest for enhanced global recognition and prominence. Academicians and students can benefit through research collaborations, joint academic programmes, study abroad programme as well as grant applications such as ERASMUS + and JAICA.
Competitions & Awards
"HBP students are encouraged to go beyond classes by joining competitions locally and abroad as a measure of their self-confidence while assessing their level and position with that of their local and/or global counterparts. It is also to enable them to reinforce conviction of their abilities and perhaps, gain recognition that comes with valuable experiences, especially during these challenging times when classes are mostly conducted online,"
Assoc Prof. Ir. Dr. Abdul Naser Abdul Ghani