ARCHITECTURE USM won Honorary Mention for the ACAE Student Design Competition
ACAE or Arcasia Committe on Architectural Education took the initiative to organize ACAE Student Design Competition -Contextuality: Design of a Bus Shelter for Your City during the current COVID-19 pendamic.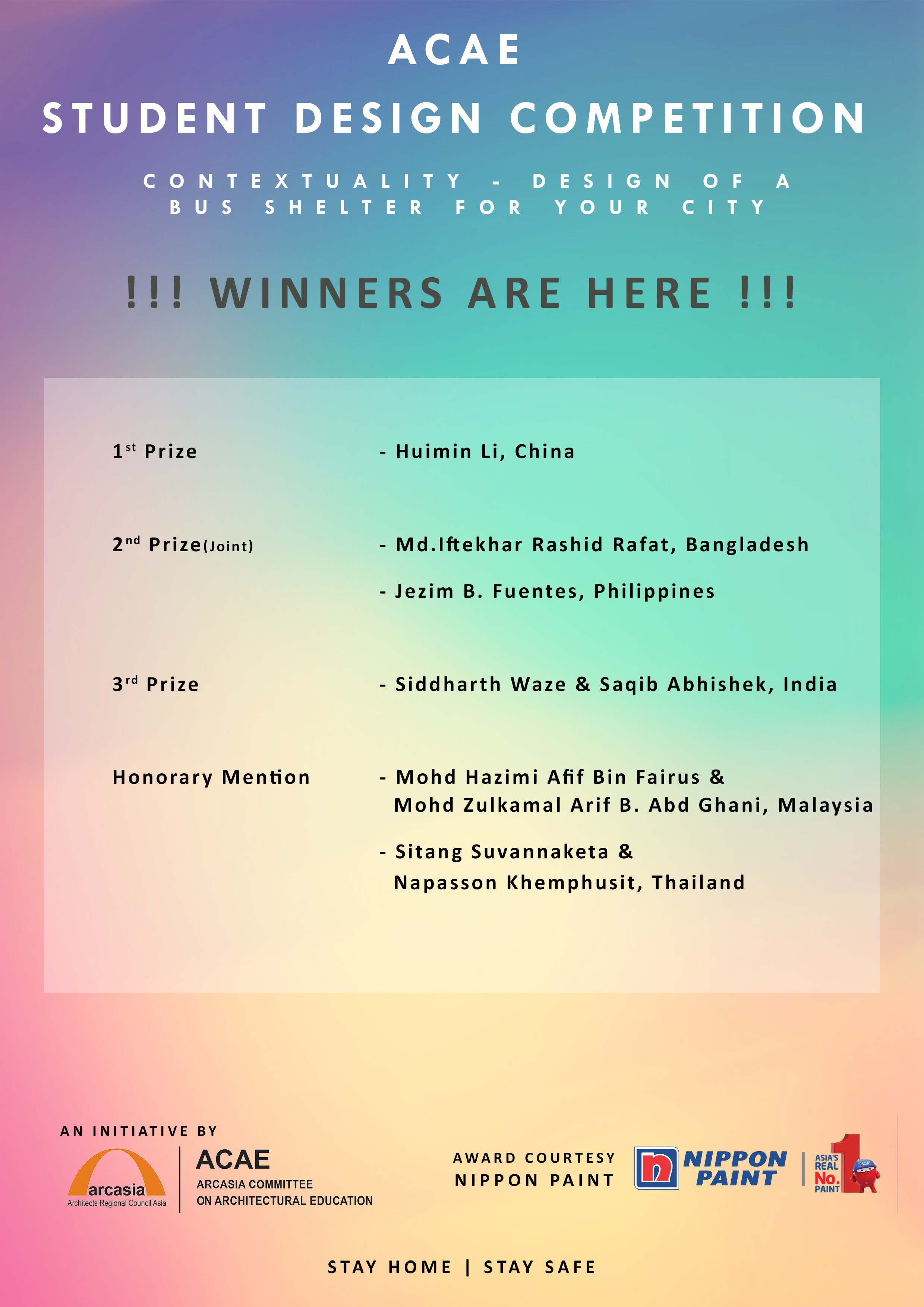 This international design competition has attracted many students around the globe especially in the Asian region. To support the great initiative by ACAE, a few of second year architecture students from the
School of Housing, Building and Planning
have team up in pairs to submit their entries to the organiser and we are honoured that one of the entry by
Universiti Sains Malaysia
represented by
Mr. Mohd Hazimi Afif bin Fairus and Mr. Mohd Zulkamal Arif bin Abd Ghani
has been awarded the Honorary Mention by the organiser. They are the only Malaysian individual/team who made it to the winning list this time.
According to the Dean of the School of Housing, Building and Planning (HBP), Associate Professor Ir. Dr. Abdul Naser bin Abdul Ghani, HBP students are encouraged to go beyond classes by joining competitions locally and abroad to position themselves at the same level with their global counterparts and to gain recognition that comes with valuable experiences even during this challenging time when classes are mostly conducted online.
'I would like to congratulate the Department of Architecture especially the team of students and lecturers who have dedicated themselves for this competition', he added.