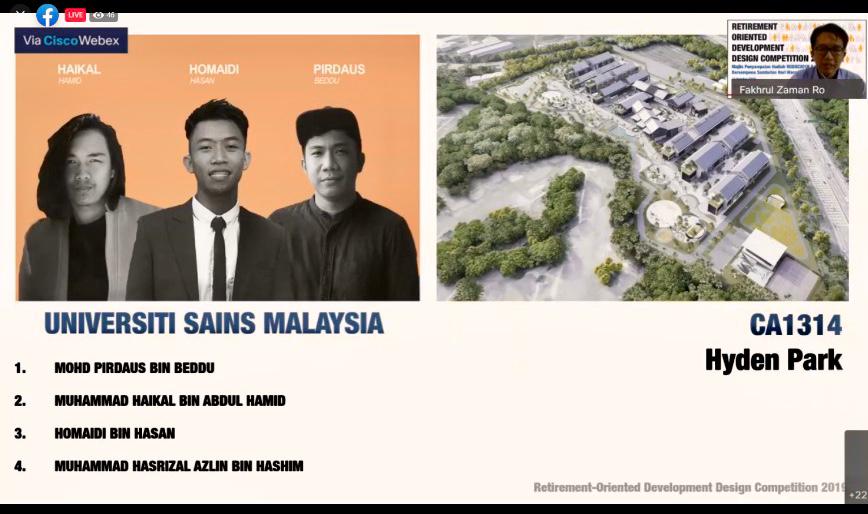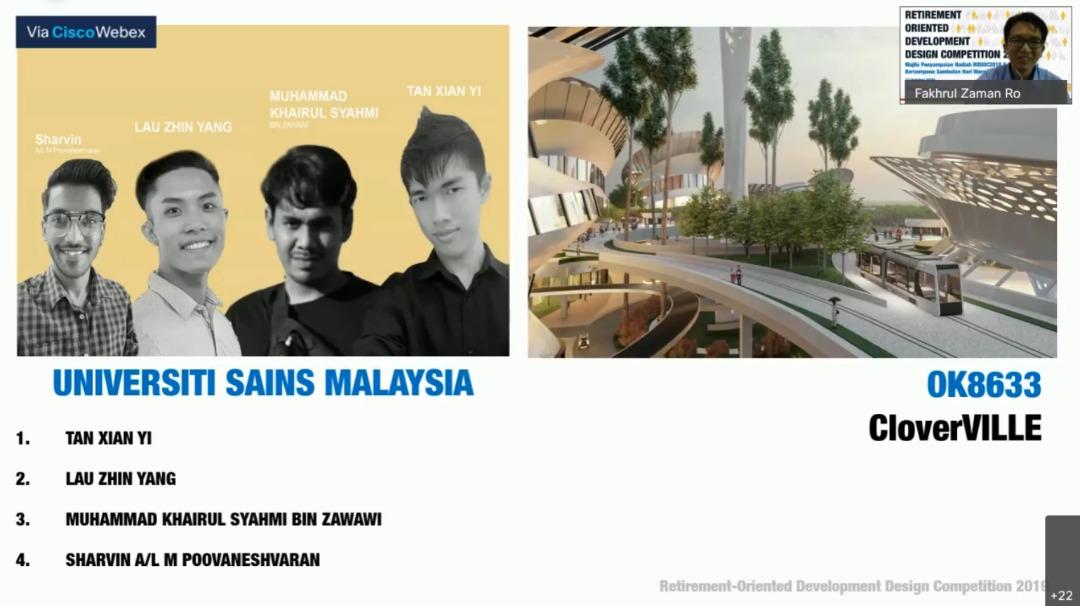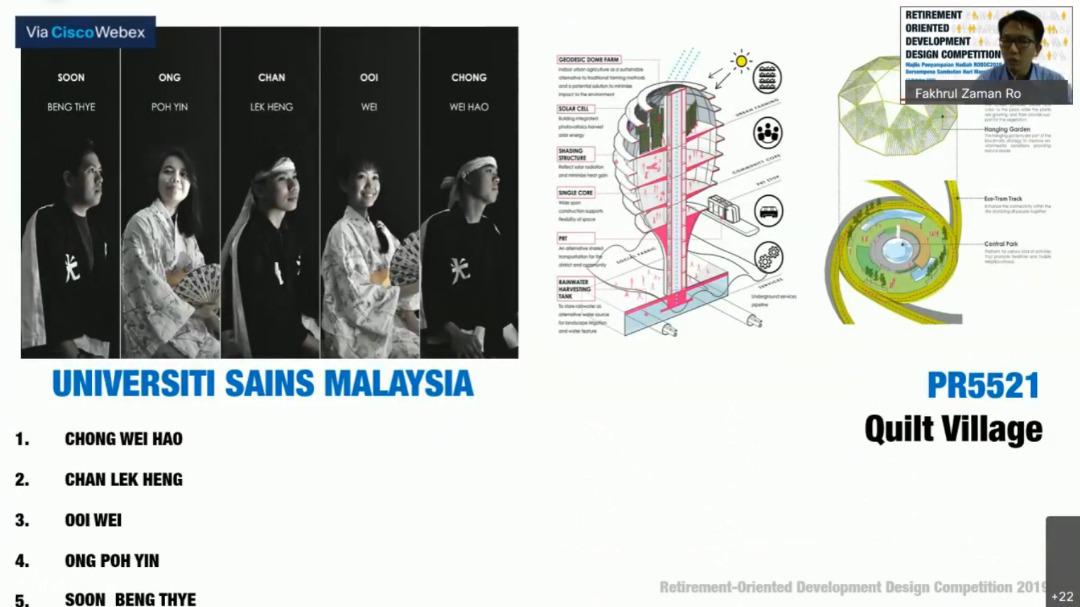 October, 13th 2020- Architecture USM sweeps RM16,500 in cash prizes being the top prize winners at the Retirement-Oriented Development Design Competition (RODDC) 2020!
Organized by UPM MyAging, Retirement Fund Incorporated (KWAP), and KWAP Real Estate (KWEST). This prestigious competition accumulates to the total prize reward of RM45,000. The competition has attracted more than 40 entries from various local and private institutions. Three of USM teams made it to the final top 10. The objectives of RODDC 2019 is to encourage future generations in demonstrating variations of architectural concept designs for an integrated retirement-oriented development of multi-generational model.
Architecture USM with its motto, Integrated Design Environmental Architecture or 'IDEA' aimed at nurturing young architects as part of the actors in built environment to design and be sensitive towards environmental issues. The winning team with the concept of Hyden Park, is an inspiration from Eden garden and hidden valley. The design highlights on respecting nature and the elderly, which showcased most sensitive and low-rise approach in design. The team led by the talented Mr. Mohd Pirdaus Beddu, Mr. Muhammad Haikal Abdul Hamid, Mr. Homaidi Hasan, and Mr. Muhammad Hasrizal Azlin Hashim. The entry won the hearts of the juries and took home the grand prize of RM10,000 and certificates.
Architecture USM team also won fourth prize (RM6000) with the entry of Quilt Village. The team comprises of Mr. Chan Lek Heng, Mr. Chong Wei Hao, Miss Ong Poh Yin, Miss Ooi Wei, and Mr. Soon Beng Thye. USM has also secured the sixth spot in the competition. The team led by Mr. Muhammad Khairul Syahmi Zawawi, Mr. Lau Zhin Yang, Mr. Sharvin a/l M Poovaneshvaran, and Mr. Tan Xian Yi, took home RM2500 with certificates. These winning USM teams worked collaboratively with students from various majors I.e. Quantity Surveyor and Civil Engineering programmes of USM. The integration of multi disciplines in the team is one of the key success in winning the competition.
The teams are under supervision of Dr. Nooriati Taib, Associate Professor Dr. Muna Hanim Abdul Samad, Ar. Anuar Rizal Bin Abdul Rahim and Ar. Muhammad Md Hashim.