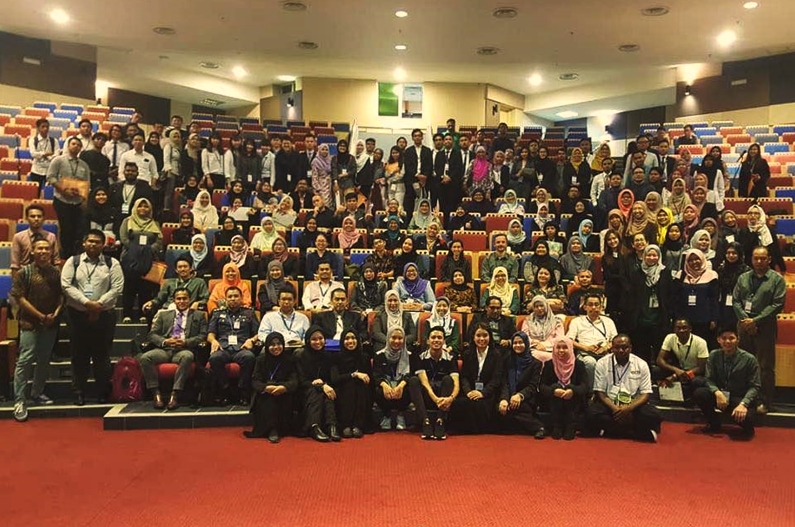 KUALA LUMPUR, 12 April 2018 – The Universiti Sains Malaysia (USM) School of Housing, Building and Planning (HBP) recently made the university proud with a 13-medal haul by the students who competed in the 3rd International Built Environment Undergraduate Research Competition (BEURC) 2018.
The students undergoing the Building Surveying and Building Technology studies took part in the BEURC 2018 competition organised by the Department of Building Surveying, Faculty of Built Environment, University of Malaya.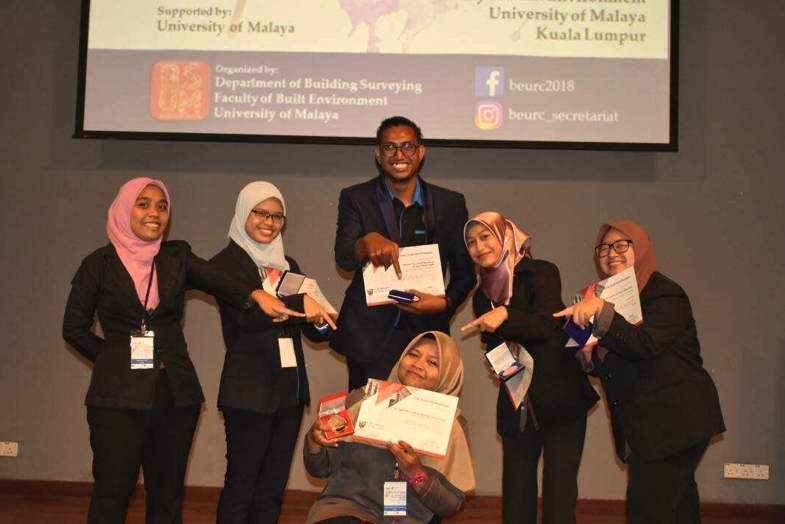 The medal haul from the USM HBP students comprised of 3 golds, 3 silvers and 7 bronzes which were won in 4 sub-themes, namely Building Control & Surveying, Architecture & Planning, Facilities Management & Real Estate and Engineering & Construction Technology.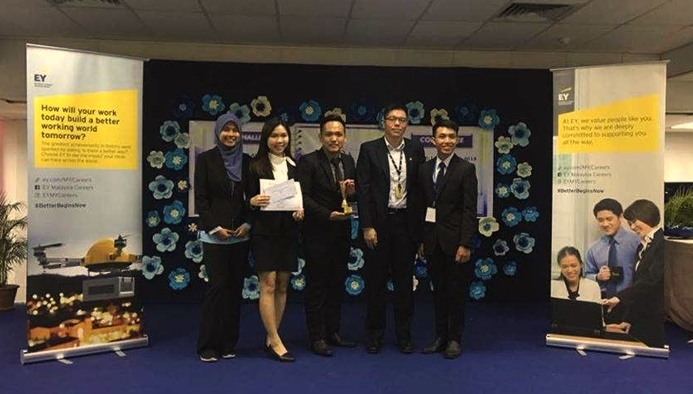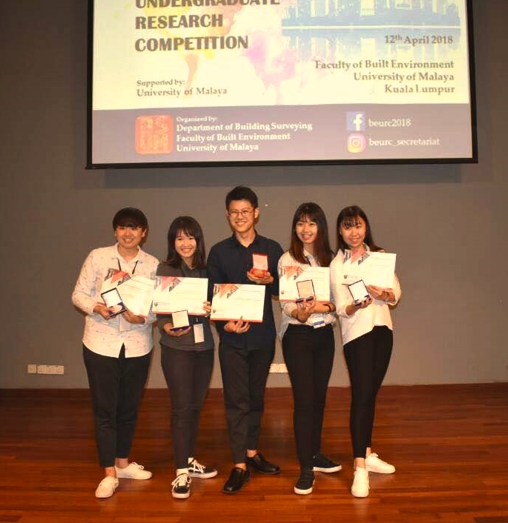 The success was the result of the hard work between the students and their research supervisors, in addition to the strong support from the Dean of HBP, Professor Dr. Aldrin Abdullah and Head of the Building Surveying Programme, Sr. Dr. Md Azree Othuman Mydin.
BEURC 2018 is a competition dedicated to all undergraduates under the Built Environment studies, both at the national and international levels. Its aim is to provide exposure and training to such students as they present and showcase their research studies.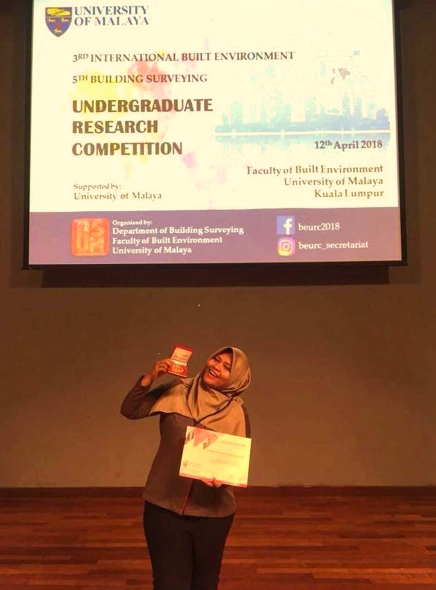 This competition follows the core elements of the built environment, which are building control, building surveying, architecture, planning, facilities management, real estate, engineering management as well as construction management.
BEURC 2018 saw the involvement of 152 presenters and 68 participants from 12 local and 3 international universities.
Text: Hafiz Meah Ghouse Meah