BANGSAR, KUALA LUMPUR, 29 June 2019 – Two Universiti Sains Malaysia (USM) postgraduate students from the USM School of Housing, Building and Planning (HBP) made USM proud by winning 2 awards at the Kuala Lumpur Architecture Festival (KLAF) 2019: The Tropical House for Orang Asli Design Competition held here recently.
The two students, who won the competition in Category 2 - Semi Urban Housing are:
1. Liau Zhan Jun (Second Prize) RM5,000
2. Dayana Aripin (Honorary Mention) RM1,000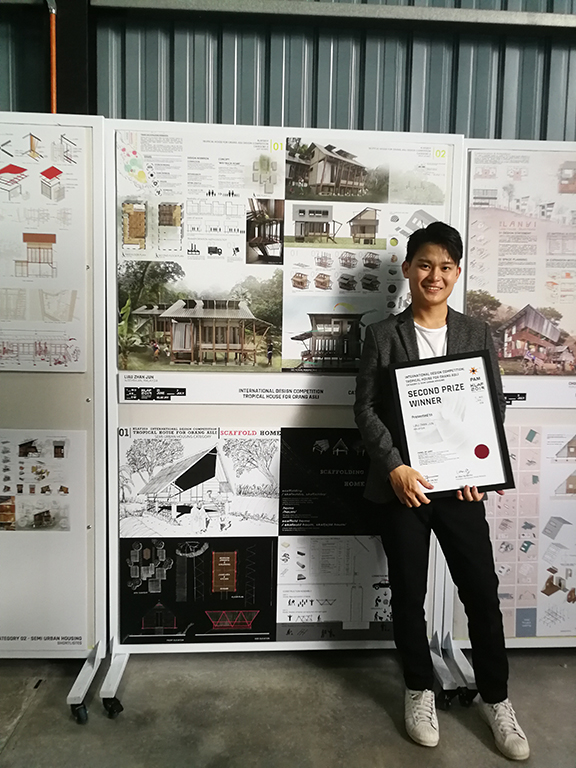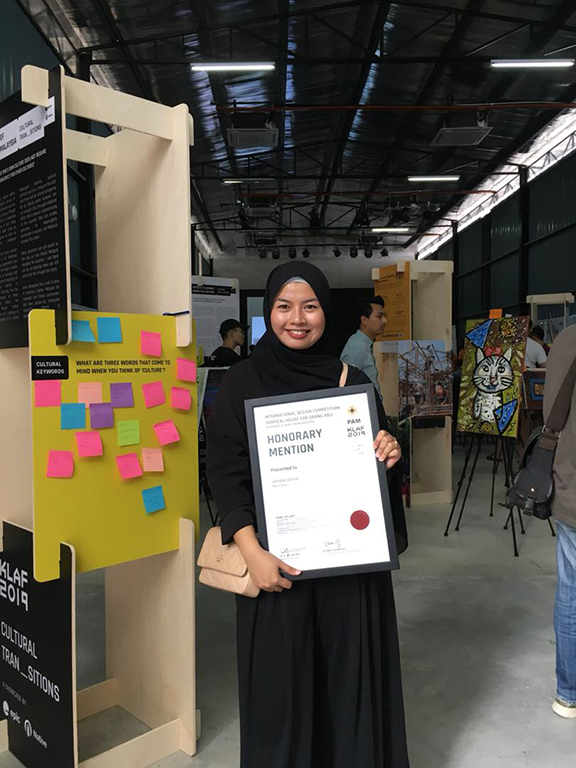 Both are Master of Architecture students under the supervision of Associate Professor Dr. Muna Hanim Abdul Samad, Dato' Ar. Zulkarnain Harun, Dr. Mohd Hafizal Mohd Isa and Ar. Anuar Rizal Abdul Rahim.
The Tropical House for Orang Asli Design Competition is part of the Kuala Lumpur Architectural Festival 2019 programme organised by the Pertubuhan Arkitek Malaysia (PAM) in collaboration with Epic Society.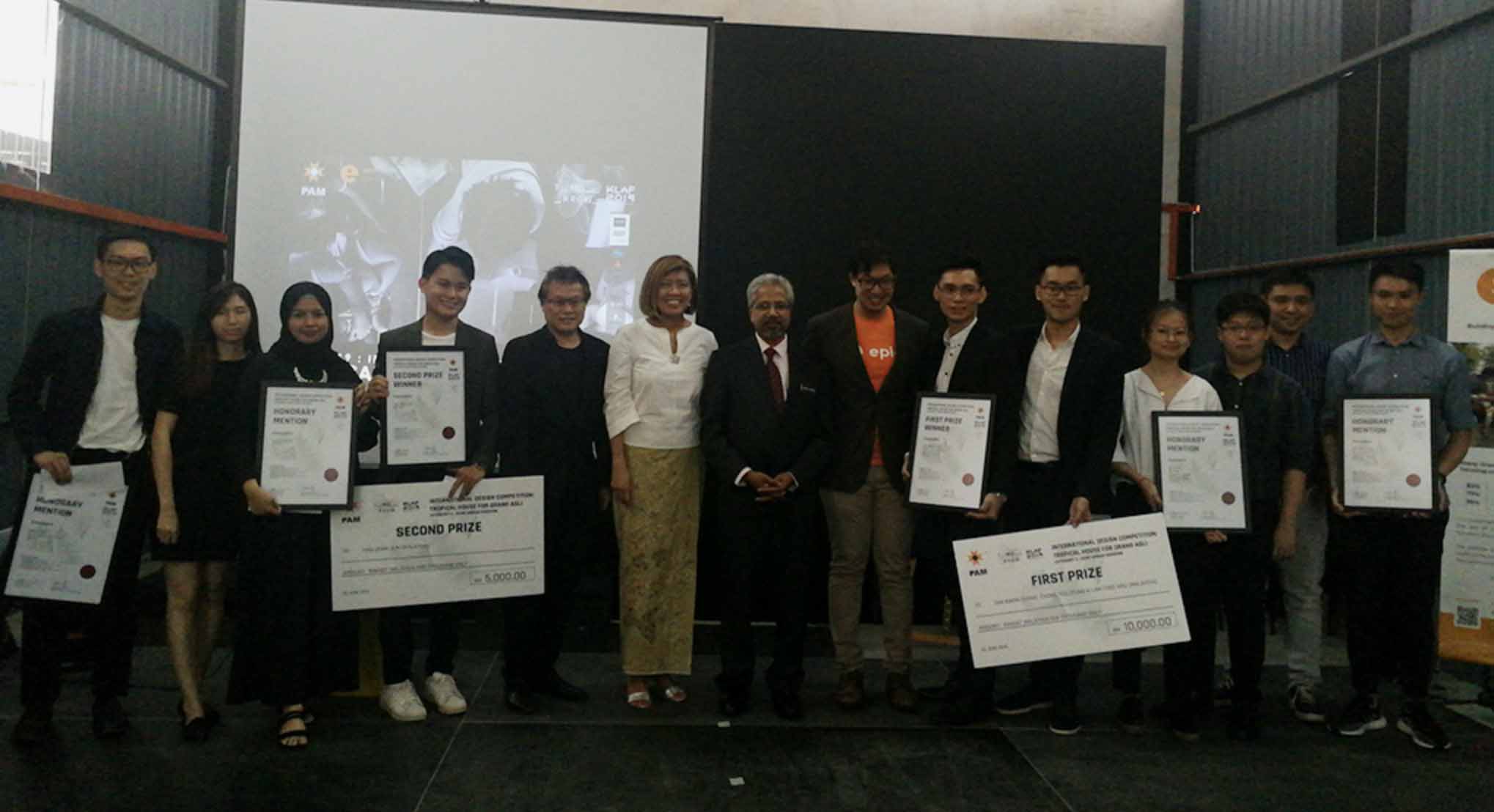 USM's success was the result of the hard work from the students and the supervision from studio coordinators.
The objective of this competition is to seek the best architectural design solution for a house that reflects the ambition of Epic Homes to provide Basic Tropical Shelter for the Orang Asli (indigenous) community in Malaysia, based on the rural and sub-urban scenario.
There are around 300 entries submitted for this competition.
The designs show the students' sensitivity and empathy towards the culture and needs of the Orang Asli, with design solutions that aptly fulfil the sustainability issues relating to the way of life, use of appropriate materials and the affordability factor of the Orang Asli community.
Text & Photos: Liau Zhan Jun and Lecturers of Master of Architecture (RAS 506)/Editing: Mazlan Hanafi Basharudin