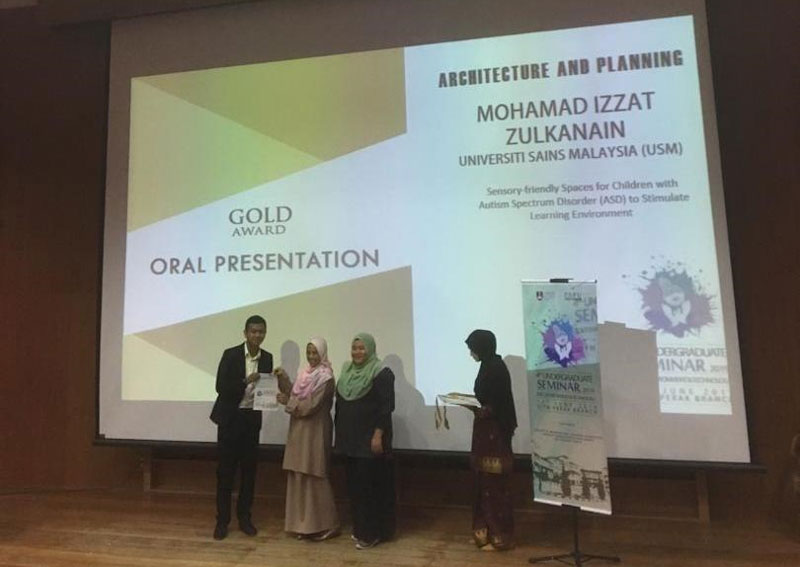 SRI ISKANDAR, PERAK, 12 June 2019 – Two Building Surveying students from the Universiti Sains Malaysia (USM) School of Housing, Building and Planning (HBP) made USM proud by winning 3 major awards at 4th Undergraduate Seminar in Built Environment and Technology (USBET) 2019.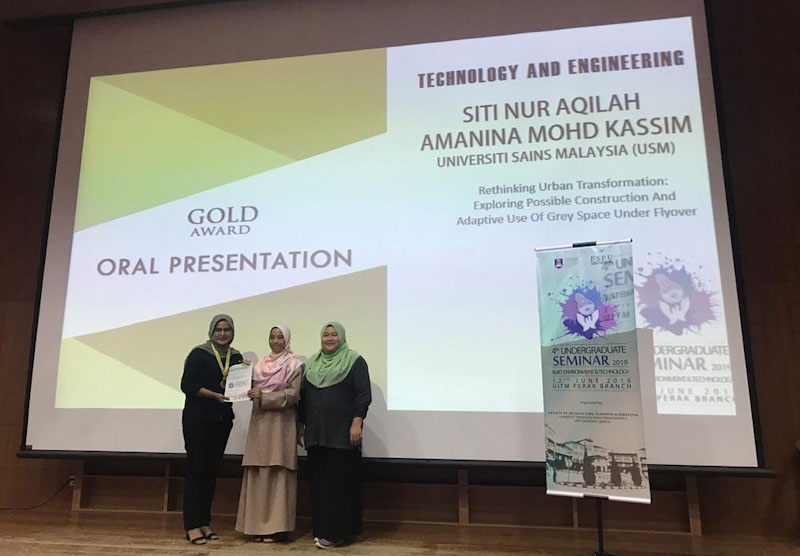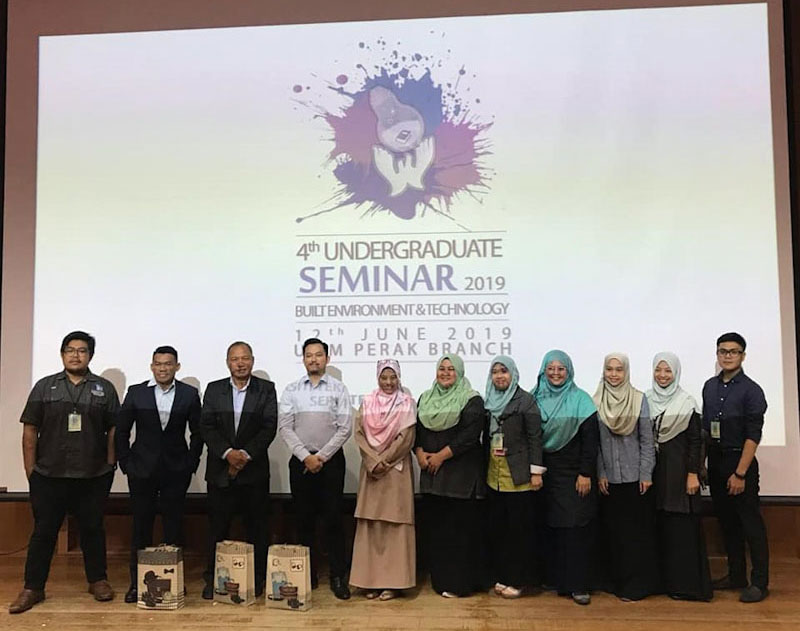 Both students, under the supervision of Sr. Dr. Md Azree Othuman Mydin, participated in the programme organised by the Faculty of Architecture, Planning and Surveying, Universiti Teknologi MARA (UiTM) Sri Iskandar in Perak.
The students, who competed in two main sub-themes, namely Technology & Engineering and Architecture & Planning are:
1. Mohamad Izzat Zulkanian (Gold Medal Award)
2. Siti Nur Aqilah Amanina Mohd Kassim (Gold Medal Award)
3. Mohamad Izzat Zulkanian (Overall Best of the Best Award)
The Undergraduate Seminar on Built Environment & Technology (USBET) has been held annually since 2016. The event was meant to attract more participation from local undergraduates in the Built Environment and Technology fields, with the intention of exploring more diversified research areas.
This year saw the involvement of more than 80 presenters from the local universities.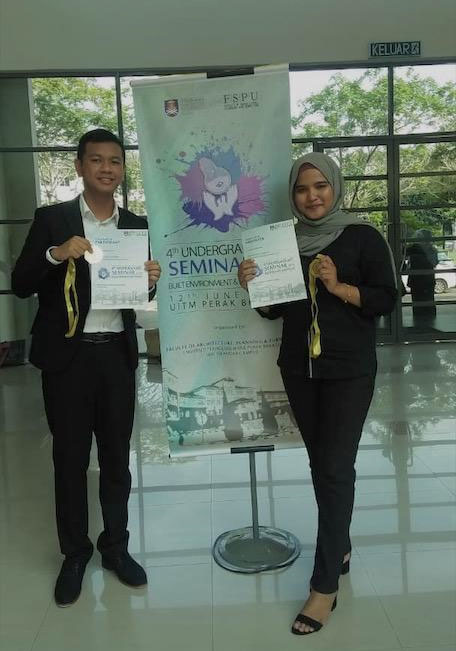 USM's success was the result of the hard work between the students and their research supervisor, together with the strong support from the Dean of HBP, Associate Professor Ir. Dr. Abdul Naser Abdul Ghani.